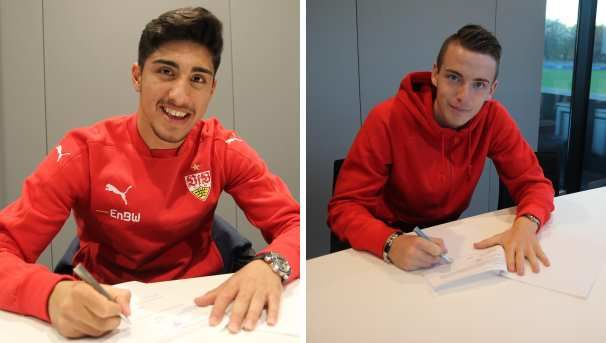 Considering his age, Max Besuschkow could still be playing youth team football, but since the beginning of the season, the 18-year-old has been with the VfB reserves. So far this season, the central midfielder has made 14 appearances and scored three goals. In addition, Max Besuschkow is also a fixture in the German U19 set-up. The youngster from Tübinger has been with VfB since 2006 and was a 'B-Junior' championship winner with the club in 2013. The midfielder has now signed on in Cannstatt until summer 2018.

Berkay Özcan is in his first year with VfB's U19 side. The 17-year-old, who holds both German as well as Turkish citizenship, has been with the club since 2013 and has now signed a deal to keep him in Stuttgart until summer 2019. The Turkish youth international had several offers available to him both from within Germany and abroad.

VfB Sportvorstand Robin Dutt: "The new deals with Max and Berkay are further examples of the direction we have taken in relying on our own youth teams. Both are highly talented youngsters who we wish to develop further. The move further binds the connection between the youth teams and the pros."