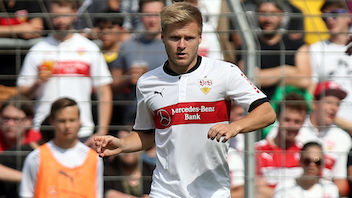 Click to enlarge
Jean Zimmer makes permanent move to Düsseldorf

VfB and Fortuna Düsseldorf have agreed terms on the permanent transfer of Jean Zimmer to Fortuna. During the recently completed season, the defender was on loan at Fortuna Düsseldorf. During the 2017/2018 campaign, Zimmer made 29 league appearances for the Fortuna, scoring one goal and providing four assists. The 24-year-old was a '2. Bundesliga' championship winner with Fortuna Düsseldorf and celebrated winning promotion to the top-flight – just as he did with VfB last time around. In the VfB colours, Jean Zimmer made16 second division appearances and played once in the DFB-Cup.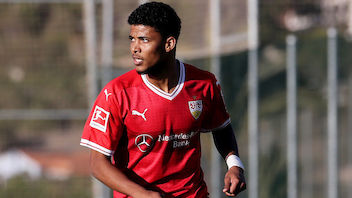 Click to enlarge
Ailton

The left full-back is to be released on loan for a further season. Ailton has been on loan with Portuguese first division side GD Estoril since January – making eleven league appearances. For the coming season, VfB will release the defender for a loan spell at SC Braga, who subsequently hold a purchase option. In the 2017/2018 campaign, Braga finished in fourth place and thus claimed a Europa League qualifying place.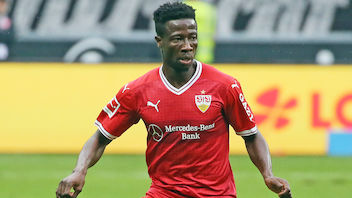 Click to enlarge
Ebenezer Ofori
The Ghanaian has been on loan at New York City FC since January, where he will contractually remain until at the least the end of this year.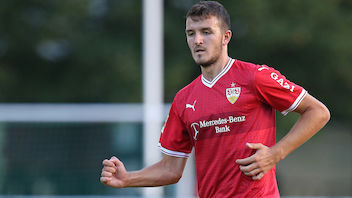 Click to enlarge
Anto Grgic
With FC Sion securing their place in the Swiss Super League, the contract between Anton Grgic and the club from the Canton of Wallis is automatically extended by a further year, which means the midfielder will remain in Switzerland until at least the end of the 2018/2019 campaign.

VfB wish all of their players the very best for the future.