VfB Stuttgart will be placing greater emphasis in the future on conservation and environmental protection, with support from NABU (the Nature and Biodiversity Conservation Union), Germany's largest conservation and environment association. VfB Stuttgart is the first professional football club to join the NABU's business initiative.
The initiative offers companies the opportunity to grow their own expertise in the field of sustainability and to promote specific conservation and environmental protection projects. As a member of the NABU business initiative, VfB is supporting NABU's work in the areas of conservation and sustainable development, both in Germany and abroad.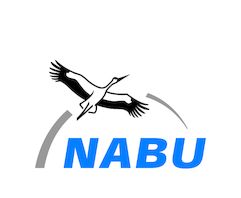 Thomas Hitzlsperger, chairman of VfB Stuttgart:
"We're very pleased to be able to embark on the journey to even greater sustainability with NABU as a committed partner, and to expand our expertise in conservation and environmental protection through the partnership. The effects at VfB should be seen on an everyday level, and also be visible in joint projects."
Olaf Tschimpke, chairman of the NABU International Conservation Foundation and long-serving NABU president until 2019: "Sport – and in particular football – brings people together locally and internationally. We're therefore delighted to have gained a major partner for the NABU business initiative in VfB Stuttgart. Together we want to channel passion for football into promoting greater commitment to nature, climate and environmental protection, and play our part in achieving more sustainability regionally and internationally."
About NABU
NABU has been dedicated to man and the environment since 1899. It is the largest environmental association in Germany, with over 770,000 members and sponsors. NABU's core tasks include the preservation of habitat and species diversity; the sustainability of agriculture, forestry and water management, and last but by no means least climate protection. NABU also works internationally to protect endangered species and their habitats, and is active in more than 20 countries.