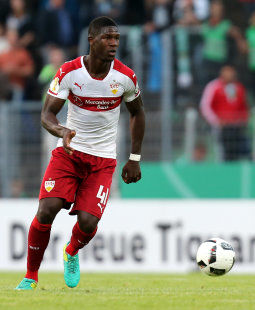 Stephen Sama leaves VfB
Stephen Sama is to make an immediate move from VfB to Spielvereinigung Greuther Fürth. The exact details of the transfer remain undisclosed. The 23-year-old central defender made the move to Stuttgart in the 2014/2015 season and so far in the current campaign, the defender has made four second-flight and one DFB-Cup appearance for VfB.

Sporting Director Jan Schindelmeiser:
"We wish Stephen all the very best at his new club. He always presented himself here as a very upstanding young lad. We are delighted that new prospects have arisen for him in Fürth."