The supporter liason officers of VfB Stuttgart build a distinct bridge between the fans, fan groups and the club. The concept of fan support was entered into paragraph 30 of the German Football Federation (DFB) guidelines and the National Concept for Sport and Security back in 1992. Additions to the DFB guidelines in 2006 further strengthened the work of fan support and the supporter liason officers. The supporter liason officers and interpret the varying perspectives and interests of the very diverse fan scene and the club. In addition, through regular collaboration with the security and stadium steward services, they also help to ensure safety on match days.

At the games, the supporter liason officers act as direct contact persons for the fans. Aside from the support of the fans, they coordinate all relevant fan questions ahead of away games with the hosting club. At home games the supporter liason officers also support people with disabilities and are in constant contact with supporter liason officers from the guest team.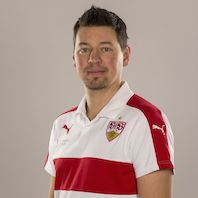 Christian Schmidt
Christian Schmidt has been director of the VfB supporter liason officers since July 2010. Previously, he worked with the mobile youth programme, where he gathered experience in street-work and individual case assistance.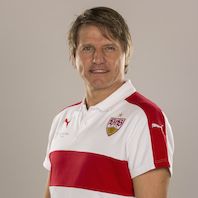 Peter Reichert
Peter Reichert has been VfB supporter liason officer since October 2004. The one time striker was part of the 1984 VfB championship winning team and played 139 Bundesliga games between 1981 and 1986, scoring 42 times.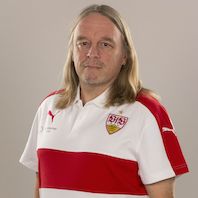 Ralph Klenk
Having received promotion back to the Bundesliga top flight in 1977, the fan career of Ralph Klenk began. Since 1998 Klenky, as he is known in the VfB fan scene, has been VfB's full time supporter liason officer.
Contact to the VfB supporter liason officer
VfB Stuttgart 1893 e. V.
Mercedesstr. 73 A
70372 Stuttgart
Tel: +49 (0) 1806 – 99 1893 (EUR 0,20/call; mobile: max. EUR 0,60/call)
Fax: 0711/55 00 7-88221
E-Mail: service@vfb-stuttgart.de
In office: Mo. - Fr., 8:30 - 17:30 CET